While winters have their own charm but winter is about stuffing under layers of clothes. Nothing beats summer as the heat is scorching and allows you to wear clothes of your choice. Summer wardrobe is always fun to plan as there are so many colors to choose from, a whole another world to choose clothes that look cooler to your eyes. While winter is about black and dark clothes but summer means a whole range of colors and styles, sexy low cut gowns, bare shoulder dresses and lingerie inspired dresses. So, get ready to shop for an amazing summer by following the guide below so that you can kill summer with style.
Shoulder cut-outs:
Off-shoulder never goes out of fashion. It is one of the women common trends in summer and you can pull off a great look with off-shoulder dresses of all colors. Another shoulder styled dress that will suit you well in summer is shoulder cut-out dresses. With these you don't have to adjust your strap time and again instead you can be carefree and flaunt in style.
Color choice:
Summer is a season of calmness and comfort; summers require that you go with the latest hot color trends. The fashion divas and fashion world compile and come up with a list of colors every year that would be best for summers. This year different shades of strawberry pink, flaming red and creamy orange colors will be in town for summers. Ranging from, carmine rose, pink carnation, purple portion, chili pepper, caramel and cherry tomato.And to complement and add up a soft touch white and mature yellow colors are also there including bright white, dull grey and honey and lemon yellow.
Patterns and textures:
Given the above colors you are then provided with a great range of dresses. Mini-skirts with patterns and shirts with bold stripes. This year the patterns are inspired by original art, geometric styles and patterns are in town. Also the textures of nature and surroundings are now being styled into clothes in a glamourous way to give to the best wearables this season. You'll be amazed and awed to find fish skin, sea and the amazing night view on dresses. In stripes, you'll find ones with bold colors like red and yellow as well as those with white and black. In short, this season the fashion world is a mixture of quite everything.
From Jeans to Sexy shorts and skirts:
Say hello to denim, denim never goes out of fashion, jeans in winter transform to shorts and skirts in summers. A new idea that is coming this year is summer is a mini-dress made of jeans and a very light fabric, see-through button shirt on top.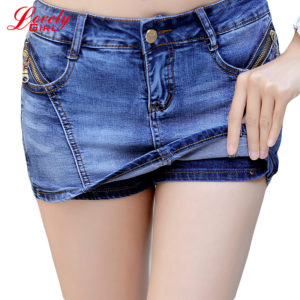 The summer is yet to come but you should be ready with all the ideas in your bucket list so that you aren't left behind and once the collections hit the stores you know what to look for when shopping for your summer wardrobe.