Since the emergence of internet and smart technologies luxury trends have been changing immensely with great speed and things are turning over a new leaf time to time, while the former trends get underrated, mainstream or all in all obsolete. Social media has shifted things and playing a great role in bridging the gap between brands and customers.
Nowadays, almost all brands have web pages to for online views and shopping, mostly are active through a Facebook page, providing customers with desired products and answering their queries. Social networks; Snapchat, Facebook, Instagram and Twitter etc provide a platform to these luxury brands to advertise their brands, whenever a new theme is introduced or a new launch is scheduled advertisements start from a month or fortnight before the launch to catch attention of audience at a great scale. A count down engraves in the brains of your followers, the date and genre and that's how word spreads around.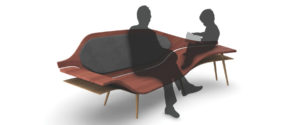 Instagram, Facebook and Youtube have sponsored advertisement feature these days, you pay them and they make sure that you page or promotions pop up on people's home screen certain times a day. Apart from this there are great deal of other ways to attract audience through social media and there are many luxury brands benefitting from these and making themselves known.
However, as said above the world of these luxury brands is greatly revolving around technology. Now the tech world is actually integrating with branding world to make the most of both. There are so many examples, for instance with makeup and skincare products customers don't have to actually apply them and then check certain applications are being launch which allow you to test your skin through your mobile phone and decide whether or not that product will suit you or not. Similarly, with makeup ranges you don't have to apply them for real instead you can select product and let the virtual world do its thing and then looking at the result you can decide if it should be added to the bucket or not.
Burberry initiated a new dimension to their real time clothing which allowed customers to place orders direct from catwalks and get it delivered to their doorstep within a nine-week time period. Burberry has been surprising world by fully optimizing facilities offered by digital media they are always thinking out of the box and that's one of the key reasons it has great fan following.
So, precisely it depends not only what you present but greatly on how you present! One of the major aims of digital world is connect the exclusive product with global sales. Making sure that luxury inspires great minds and our personal desires. The digital world brings creative minds forward allowing them to reveal their magic in building an impressive and everlasting image of a brand.
In order to succeed in present scenario, you have to build a strong bond and relation with customers by engaging them and revealing things in a unique way.