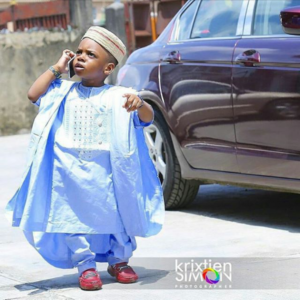 Look at their fashion now, the Africans aced the fashion industries and productions. Although at first many people were not attracted by their fashion talking about back in 19th and 20th century but proving their critics wrong they are really improving and are the verge of getting on top or you can say they are already there. But the fact that we can't really differentiate between the African fashion then and African fashion now why? And that is because of the lack and absence of historical evidence and clues. African fashion usually prefers the vibrant colors and inspired by the neon colors. Including the hipster look. The baggy pants and long shirts.
Now you can say African fashion for kids is really very useful in summers since they prefer the lighter clothing. That includes loose trousers and skirts or by chance a beautiful frock in cheetah print for your daughter. Now for the boys to look handsome and their age African fashion can come in real handy. The animal prints used in African fashion is the best clothing they can get on and for their age it is even better. We all know how it looks but there is a lot of left to know about and not knowing their origins is certainly a big deal.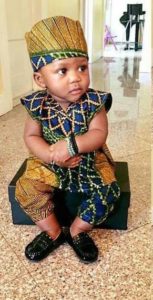 The vibrant colors have always been a sign of African fashion. How good kids look in African fashion which would go from acid oranges and luminous blues. Now the fact that how do African fashion compete with the modern fashion from New York to London to Paris. Bringing in their cultures and traditions and what they believe their history is in terms of fashion and clothing. Presenting their hearts out with knitted sweaters and shirts and colorful patterns and not being ashamed of it. How wonderful and glamorous these kids look in colorful shirts, frocks, baggy trousers and skirts. Replacing the hats with colorful rolled clothing around the forehead useful if you can't handle or bare bands. Offering the vintage style handmade prints with bold colors and cultural patterns. What the mothers could wear and match with their babies, the Ankara style. Ankara fabric or wax fabric is very well known to be used in African fashion. It can be multipurpose. And in case of kids to helpful. It can be used as for socks for kids, the skirts for girls, the trousers for boys, the headwear and bands for babies, the socks, the jewelry, their shoes. Since Ankara fabric is highly preferred so you can dress up your kids in it and take them to parties and many different occasions. Now what modern fashion might be able to give your kid the trending and in fashion look but what African fashion and wax fabrics can do is to make them look traditional, cultural and prominent in a fully loaded play area and be proud of the kid slaying the looks and fashion.